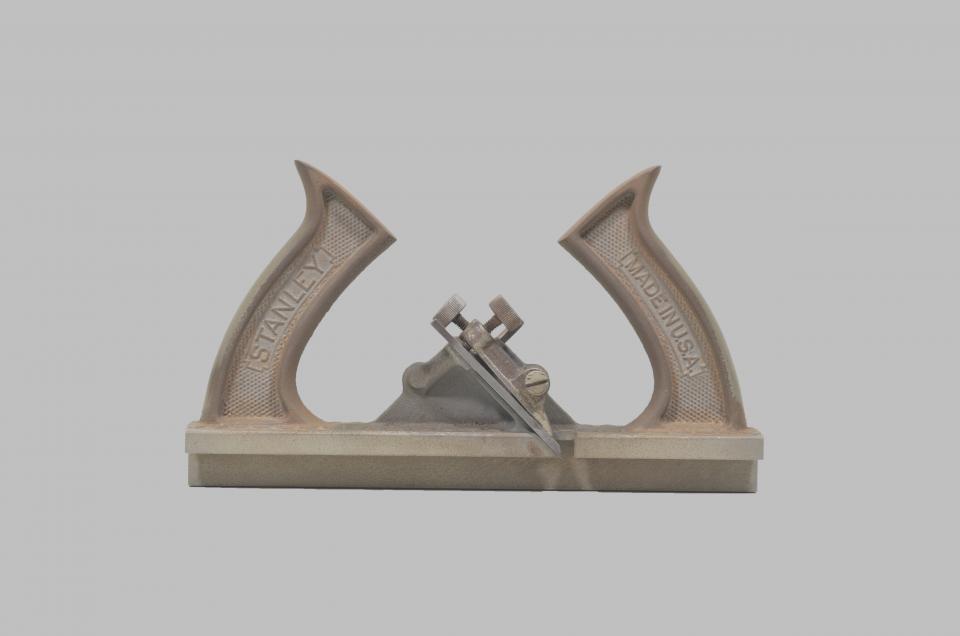 Object Title
Tongue and Groove Plane
Artist/Maker
Stanley Rule & Level Co.
Catalogue Number
84-02.01
Dimensions
Length 23.0 cm x Width 4.3 cm x Height 14.0 cm
Description
A metal No. 148 tongue and groove or match plane (a) that has two handles; one on each end of the plane and two grooves cut into the rectangular shaped base. The plane has two irons / blades (b and c) that are secured to the plane by two adjustment screws (d and e). "STANLEY // MADE IN U.S.A // No 148 7/8 INCH" are cast into the sides of the handles.
History
This plane is used to create tongue and groove joints in boards. Pushed in one direction will create the groove, turn the plane around and it cuts a tongue.