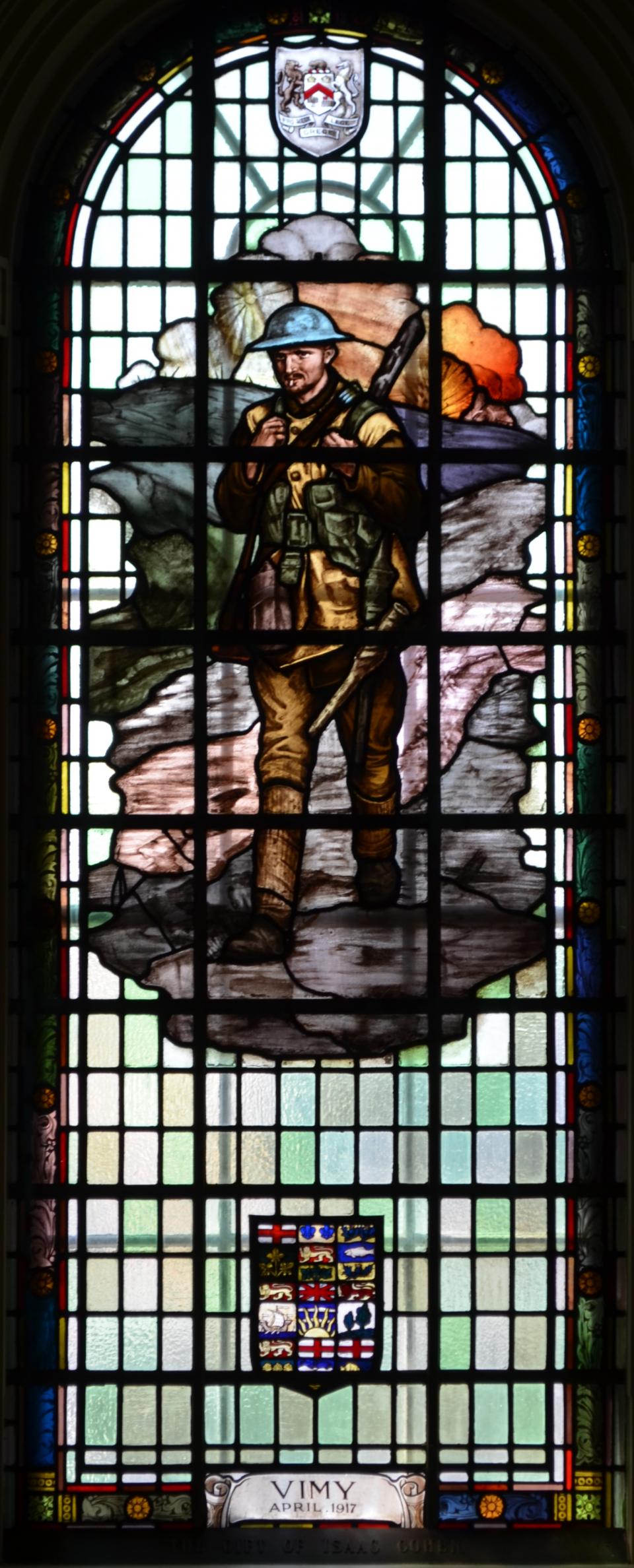 Object Title
Vimy April 1917
Object Name
Window, Leaded
Artist/Maker
R. McCausland
Catalogue Number
2007.020.011
Dimensions
Window Width: 120 cm Height: 290 cm approximately; Plaque Width: 35 cm Height: 8 cm
Description
A stained glass window entitled "Vimy April, 1917" depicting a soldier walking on a road with fires burning behind him. The Kingston crest is in the top curve of the window. A plaque below "The Gift of Isaac Cohen"
History
The stained glass window was designed and installed by Robert McCausland in 1920 - 1921, Canada's longest active stained glass firm. Brass plates beneath the window name the donor.
The subject is from an official photograph of a "Tommy" walking back after having done his bit on that memorable 9th day of April, when "Byng's Boys" again made history for the British Empire, and demonstrated to the Germans that "Der Tag" was growing rapidly near.