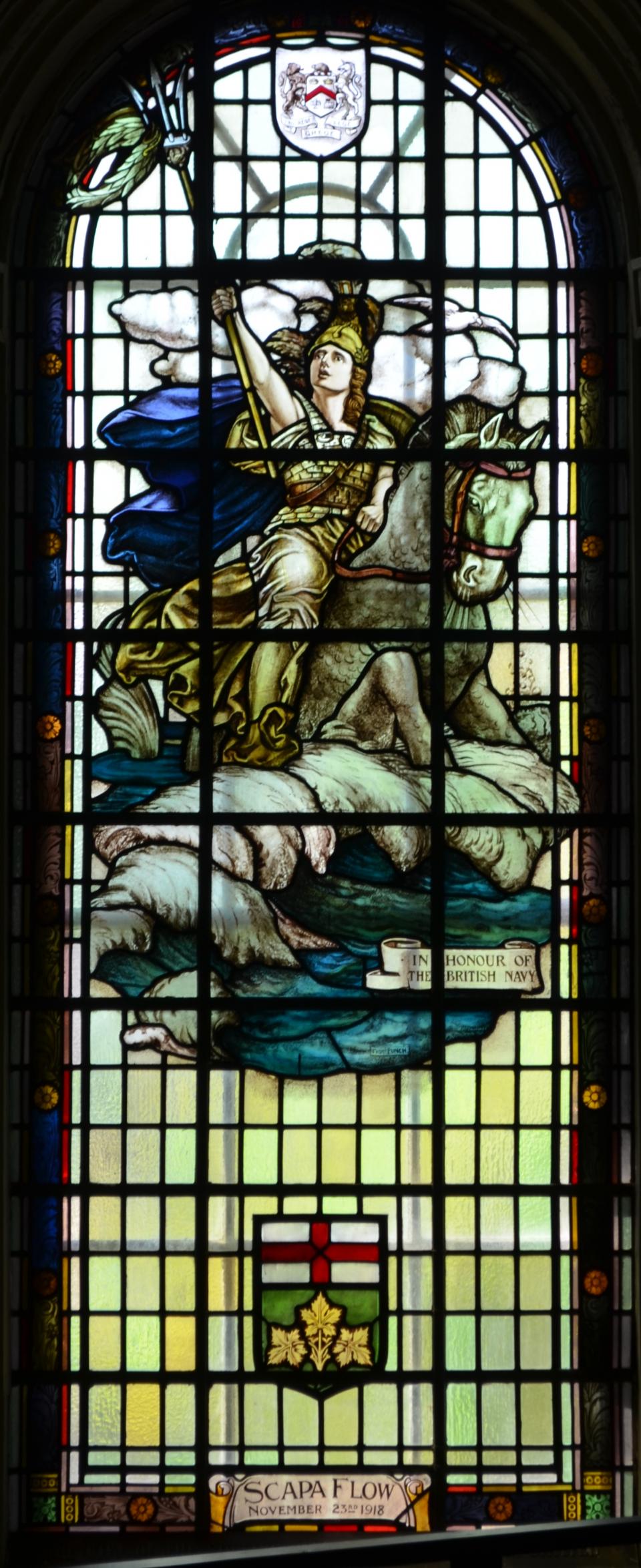 Object Title
Scapa Flow Nov. 23rd, 1918
Object Name
Window, Leaded
Artist/Maker
R. McCausland
Catalogue Number
2007.020.008
Dimensions
Window Width: 120 cm Height: 290 cm approximately; Plaque Width: 35 cm Height: 8 cm
Description
A stained glass window entitled "Scapa Flow Nov. 23rd 1918" depicting a Poseidon type rider on a white winged horse with raised trident and olive wreath riding over waves and blue sea. A white ribbon at bottom "In Honour of the British Navy". The Kingston crest is in the top curve of the window. A plaque below "The Gift of the Collingwood Ship Building Company"
History
The stained glass window was designed and installed by Robert McCausland in 1920 - 1921, Canada's longest active stained glass firm. Brass plates beneath the window name the donor.
Scape Flow is from "Punch" and by Bernard Partridge. This window is in honour of the British Navy, and typifies the surrender of the German fleet to the British.
The British Admiralty writes under the date of August 15, 1921, "The German Fleet arrived at Rosyth on the 21st November, 1918, and was transferred to Scapa on the subsequent days. England continues to be Mistress of the Seas and the Protector of Justice."