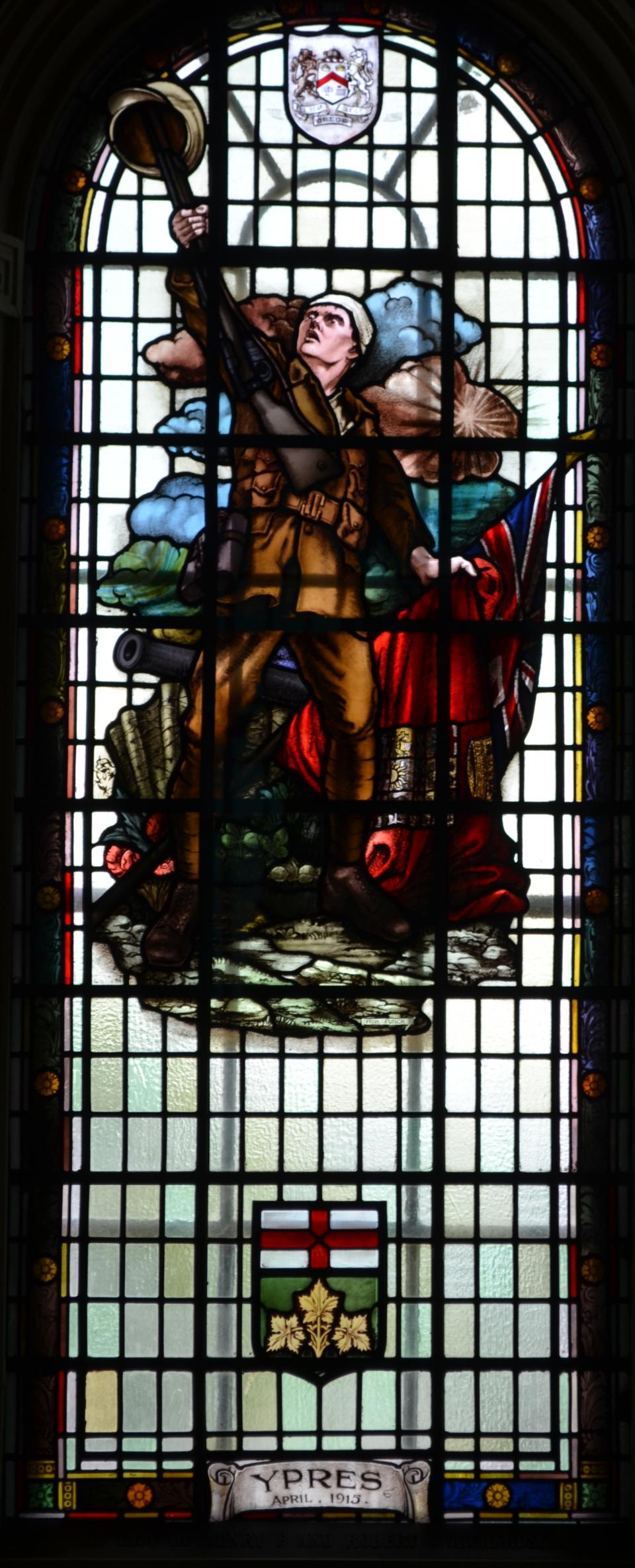 Object Title
Ypres April 1915
Object Name
Window, Leaded
Artist/Maker
R. McCausland
Catalogue Number
2007.020.006
Dimensions
Window Width: 120 cm Height: 290 cm approximately; Plaque Width: 35 cm Height: 8 cm
Description
A stained glass window entitled "Ypres April 1915" depicting a soldier holding a raised rifle with a helmet over the barrel. The Kingston crest is in the top curve of the window. A plaque below "The Gift of Henry F. and Robert G. Richardson"
History
The stained glass window was designed and installed by Robert McCausland in 1920 - 1921, Canada's longest active stained glass firm. Brass plaques beneath each window name the donor of the window.
The cartoon from which this window was made is by Bernard Partridge and appeared in "Punch" shortly after the second battle of Ypres. It was at the Battle of Ypres when the Germans for the first time used their deadly gasses, and the Canadians by their unparalled courage barred the way to Calais, and brought great honour not only to Canada but to the British Empire.