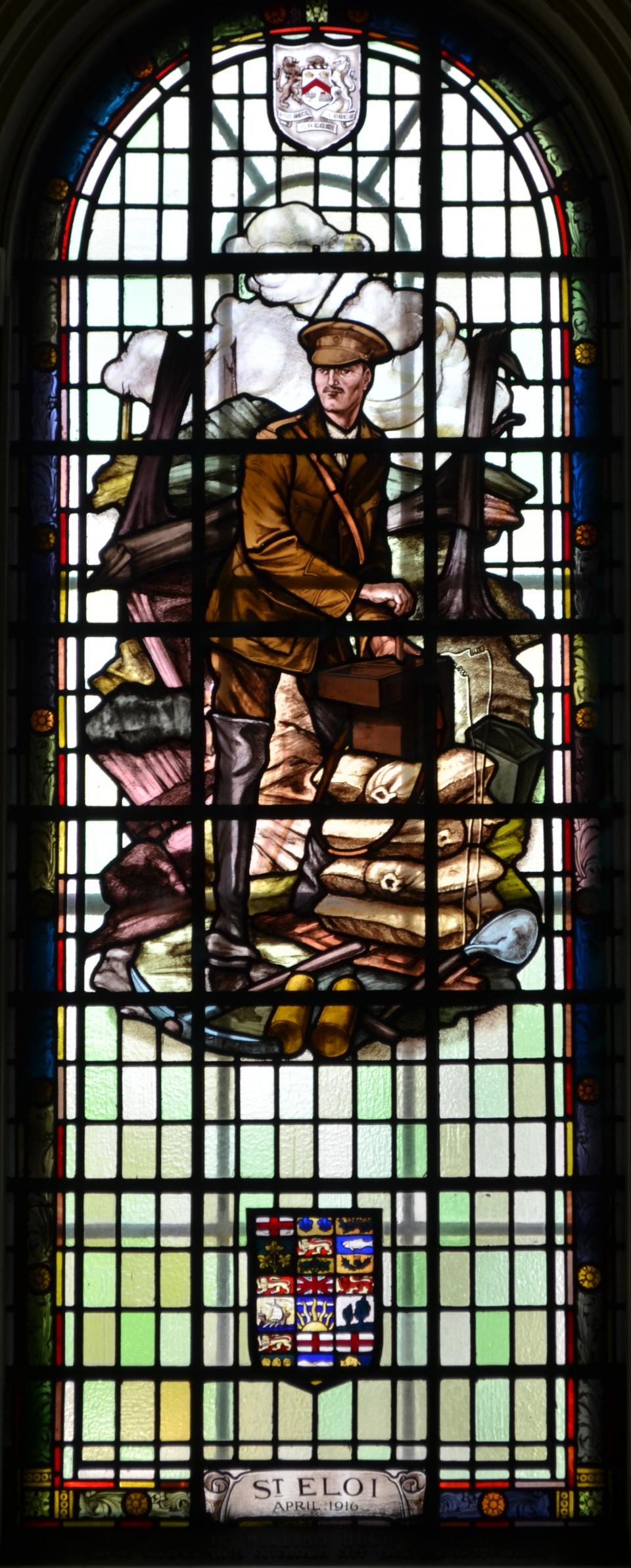 Object Title
St. Eloi April 1916
Object Name
Window, Leaded
Artist/Maker
R. McCausland
Catalogue Number
2007.020.005
Dimensions
Window Width: 120 cm Height: 290 cm approximately; Plaque Width: 35 cm Height: 8 cm
Description
A stained glass window entitled "St. Eloi April 1916" depicting a soldier ready to detonate a bomb. The Kingston crest is in the top curve of the window. Plaque below "The Gift of William Hugh Coverdale Son of William Miles Coverdale City Engineer 1877-1884"
History
The stained glass window was designed and installed by Robert McCausland in 1920 - 1921, Canada's longest active stained glass firm. Brass plaques beneath each window name the donor of the window.
The subject of this window is the work of Colonel Nissen, a graduate of Queen's University, who was requested by the Mining and Metallurgical Society of Longdon, England, to submit for their consideration a clay model from which a bronze was to be cast in memory of the members of the Society who made the supreme sacrifice. Col. Nissen originated the Nissen Hut.