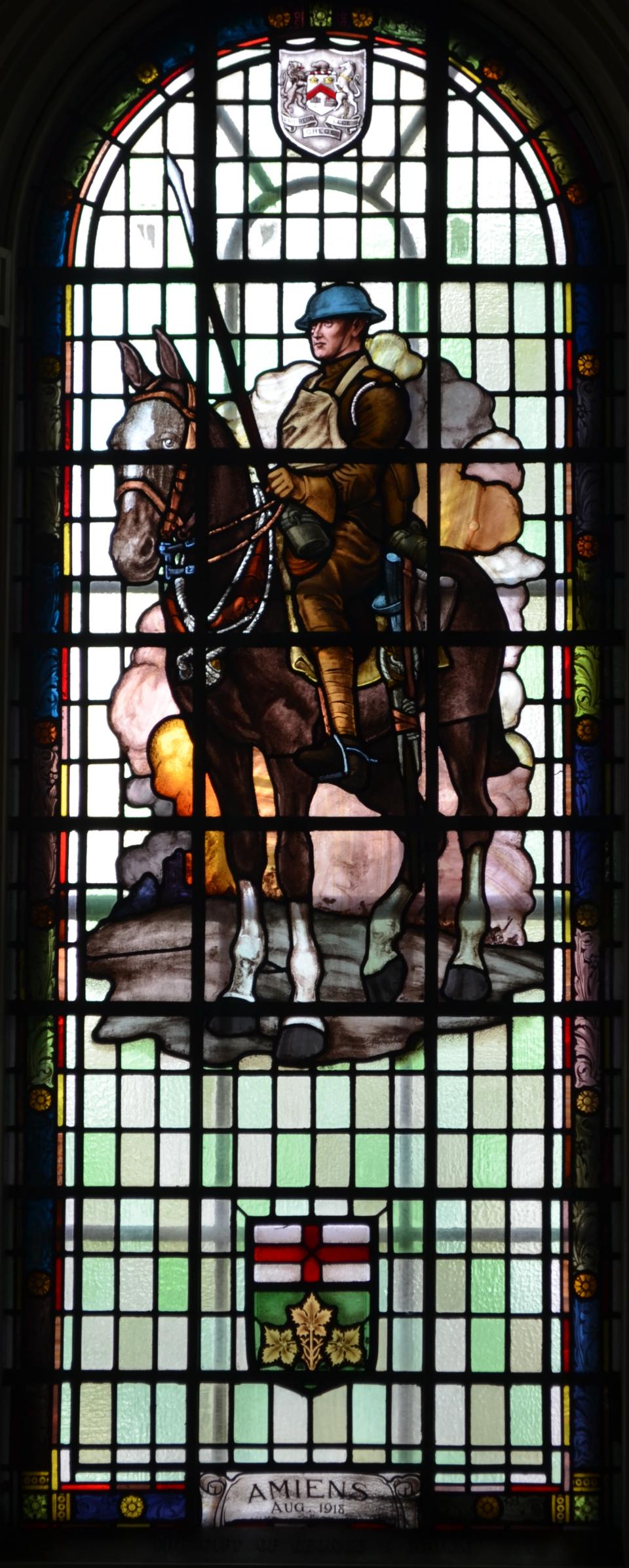 Object Title
Amiens August 1918
Object Name
Window, Leaded
Artist/Maker
R. McCausland
Catalogue Number
2007.020.004
Dimensions
Window Width: 120 cm Height: 290 cm approximately; Plaque Width: 35 cm Height: 8 cm
Description
A stained glass window entitled "Amiens August 1918" depicting a soldier on a horse. The Kingston crest is in the top curve of the window. Plaque below "The Gift of George Y. Chown"
History
The stained glass window was designed and installed by Robert McCausland in 1920 - 1921, Canada's longest active stained glass firm. Brass plaques beneath each window name the donor of the window.
This window was developed from photographs taken at the Riding Establishment of the Royal Military College, and is correct in every detail. It was at the Battle of Amiens, August 1918, when the Canadians, on the first day of the battle, advanced 14,000 yards in one day, the deepest penetration made in one day during the period of war.