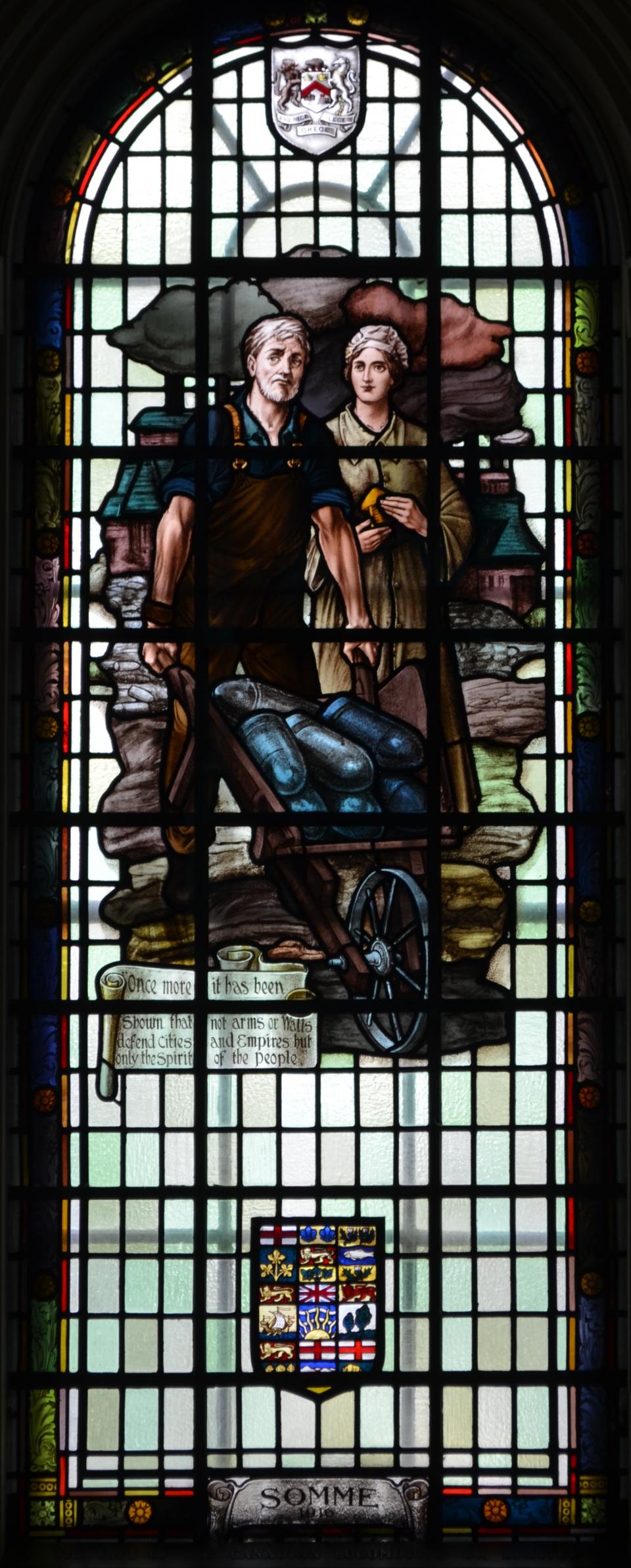 Object Name
Window, Leaded
Artist/Maker
R. McCausland
Catalogue Number
2007.020.003
Dimensions
Window Width: 120 cm Height: 290 cm approximately; Plaque Width: 35 cm Height: 8 cm
Description
A stained glass window entitled "Somme 1916" depicting a man and woman with a wheel barrow full of ammunition shells. The Kingston crest is in the top curve of the window. Plaque below "The Canadian Locomotive Company Limited"
History
The stained glass window was designed and installed by Robert McCausland in 1920 - 1921, Canada's longest active stained glass firm. Brass plaques beneath each window name the donor of the window.
The subject is the work of McCausland Studios of Toronto, who furnished all the windows in the hall. It was at the Battle of the Somme, September 15th, 1916; that tanks were first used in modern warfare. At one time 30,000 women were employed in munition factories.