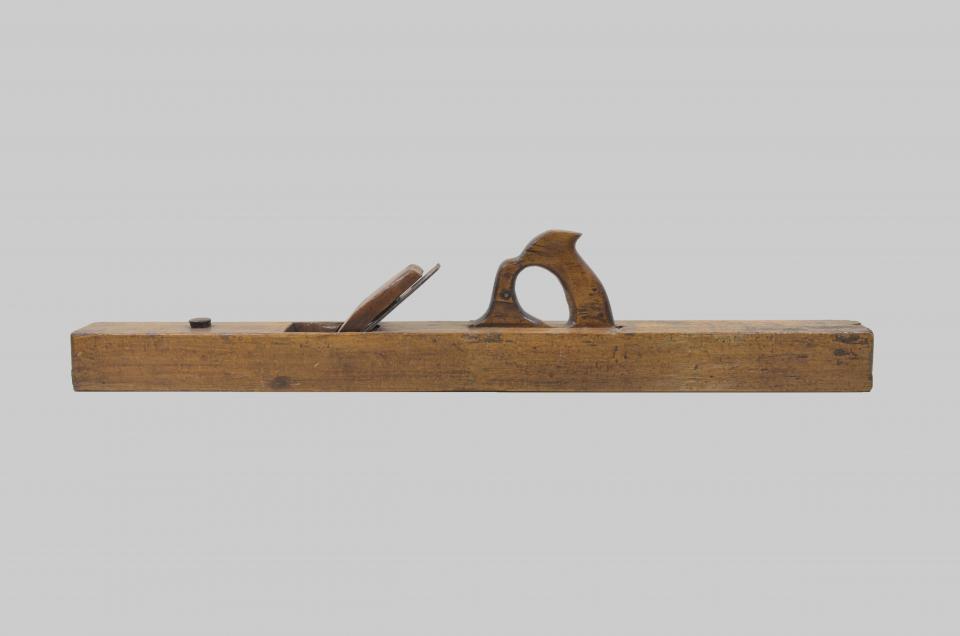 Catalogue Number
2004-03.11
Dimensions
Length 81.3 cm x Width 16.0 cm x Height 20.0 cm
Description
A wooden plane that is comprised of three parts.
a- The plane has a rectangular shaped body with a wood strike button on the top near the toe and a curved wooden handle that sits near the centre of the plane.
b - The iron for the plane.
c - The wooden wedge.